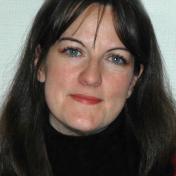 Affiliation:
Universidad Rey Juan Carlos
Inmaculada Leyva is an Associate Professor of Physics at Universidad Rey Juan Carlos of Madrid  (Spain) since 2009 and a staff researcher at the Center of Biomedical Technology,  UPM-Madrid.  She received BSc (1996) and Phd (2001) degrees in Physics from the Universidad Complutense de Madrid, where she worked in experimental optical turbulence in lasers and extended optical systems.  Later she conducted postdoctoral research in the National Institute of Applied Optics in Florence (Italy), where she worked in networked nonlinear and biological systems.
Since 2011 she is a senior member of the Laboratory of Biological Networks (URJC-UPM), where she works in the structure-dynamics relationship, phase transitions, and self-organization of complex networks.